Area Spotlight: Spring Creek Ranch
Situated atop East Gros Ventre Butte— minutes from the town of Jackson, yet worlds away—lies the elevated enclave of Spring Creek Ranch.
While world-class perspectives of the Tetons are available from numerous areas throughout the valley, few such areas combine a central location with the zoning to allow for short-term vacation rentals—a highly desirable investment property perk.
At more than seven hundred feet above the valley floor, Spring Creek Ranch consists of approximately one thousand acres—nearly seven hundred of which are preserved as open space. This open space supports a robust trail system for hikers and an equestrian trail riding program, as well as provides for wildlife habitat and seemingly endless views.
Spring Creek Ranch offers numerous short-term lodging options including Inn Rooms, Studios, Suites, Townhomes and Mountain Villas—and is a favorite local's off-season retreat. The top of East Gros Ventre Butte is also home to the neighboring, contemporary Amangani Hotel—the first Aman property in the United States, and home to one of two year-round dining options, alongside Spring Creek Ranch's acclaimed restaurant—the Granary.
Included within HOA membership at Spring Creek Ranch is access to the resort's Wilderness Adventure Spa, year-round hot tub, summer pool, tennis courts, workout facilities, and convenient shuttle service to town, the airport, or to Teton Village in the winter. Home sites at Spring Creek Ranch, extend that sense of privacy and convenience even further.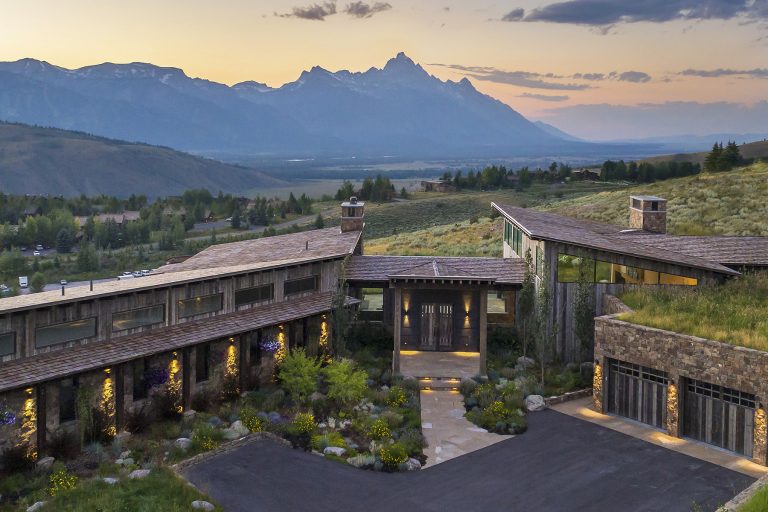 Skyline 1515, atop Spring Creek Ranch, offers both incomparable views of the Teton range and convenient access to town.
Completed on The  Ridge in 2016, Skyline 1515 capitalizes on dramatic Teton views from throughout its floor plan. Rustic elements of reclaimed wood and stone compliment contemporary design, while structural angles and thoughtful landscaping echo and enhance existing elements. The result is a modern home truly anchored within its surroundings.
Once inside, expansive windows draw the western sun in to combine with the warm tones of wood floors, ceilings and trim. Clean lines and open floor plans in living spaces give way to cozy, inviting bedrooms and more private spaces.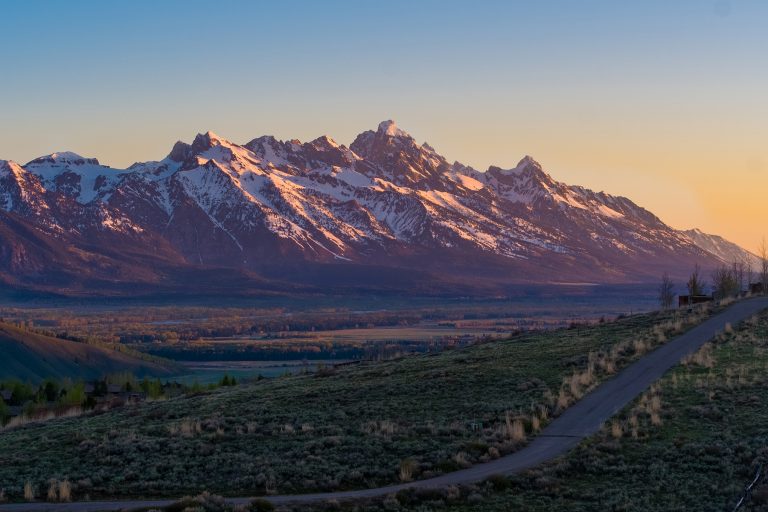 Those seeking to build their dream home in Jackson Hole need look no further than 2400 N. Harvest Dance Road. At more than six acres, and bordered by open space on two sides, this home site offers an ideal balance of privacy and access with unlimited potential. Panoramic views of the entire Teton Range serve as the backdrop to your Jackson Hole lifestyle at Spring Creek Ranch.